If you enjoy my drawings, and/or would like to participate in my travels a tiny little bit, I'm offering you a deal:
For 33,33 € I'll send you a beautiful postcard, hand drawn and colored on location, from one of the places I'll travel through on my big drawing journey. It might be the decaying old town of Lisbon, the mountains of the Caucasus, one of the many historical buildings of Istanbul or anything I pass by in between. If you don't like it, or it hasn't reached you by 1 December, you get your money back. The postcard will be cut from archival-quality watercolor paper, drawn with ink or pencil and highly light-fast artists' watercolor paints. It will be signed, titled and dated on the back. I will send it in an envelope together with a letter containing some information about the place that is depicted and the day it was drawn.
To give you an idea what you might receive, here are some sketches from not that far away that I did on trips to London in 2009 and 2010. See also my recent watercolor sketches from Berlin.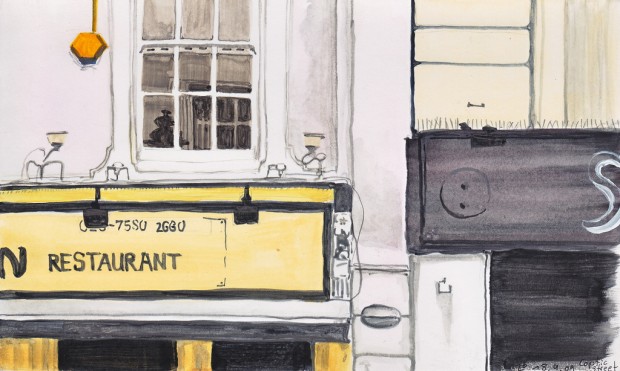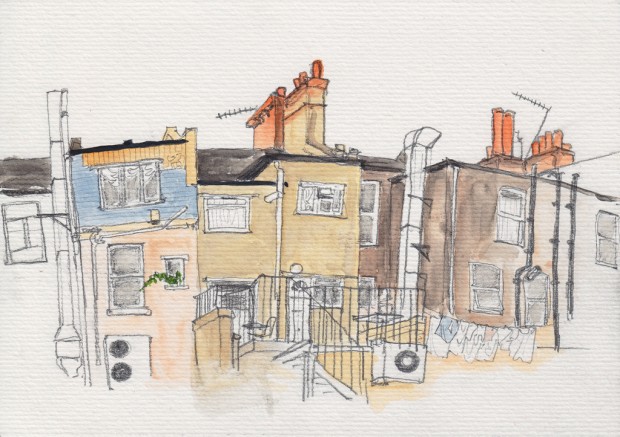 I cannot guarantee that it will arrive completely unharmed through the mail, and ask you to accept possible signs of wear as integral aspects of its traveling nature. You can of course also send this as a surprise gift to somebody else, just give me a note and the address of the person you want me to send it to. If you'd prefer drawings of people or plants to drawings of places, or wish for your postcard to come from a specific place on my itinerary, I can account for that, too. If you want more than one, I will take care to spread them out so you don't get them all at once and from the same place, except if you want it that way.
The link above takes you to a Paypal page for my postcards, where you can either pay per Paypal or with a credit card. If you don't like either method, contact me and we can work something out: oona@playinprogress.net.
Edit: I just saw that the link is not included in the feed version of this posting, so for those of you reading this in your feed reader and wanting one, you either have to visit my blog or head over to my brand spanking new Etsy store.