Feels like it was ages ago.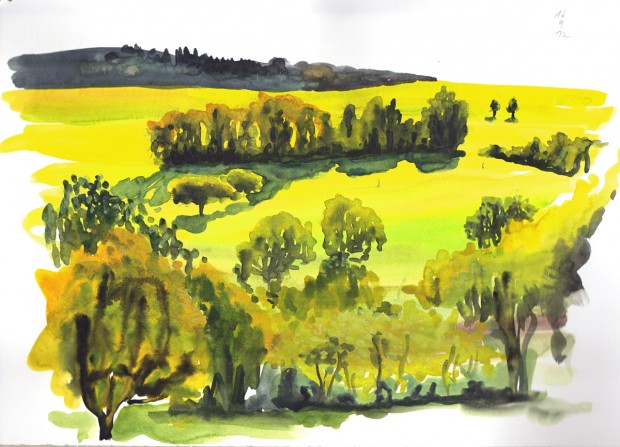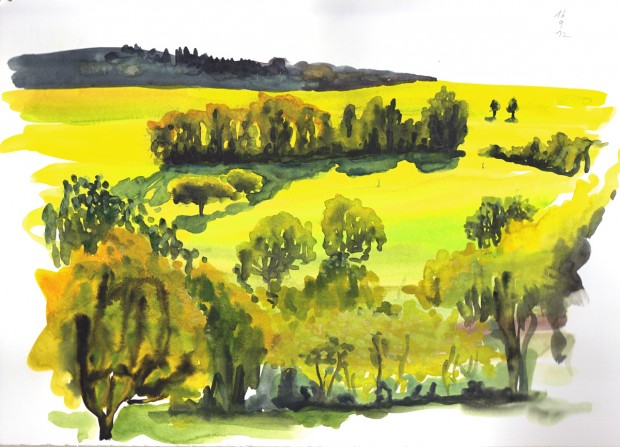 So far I'm unable to convey these intense greens anywhere close to correctly in a scan, no matter how much I tweak it. Too bright and not bright enough at the same time.
If I actually lived in the countryside there would be a real risk of getting lost in the kitsch of lush meadows and sparkly trees, and never finding my way out again.