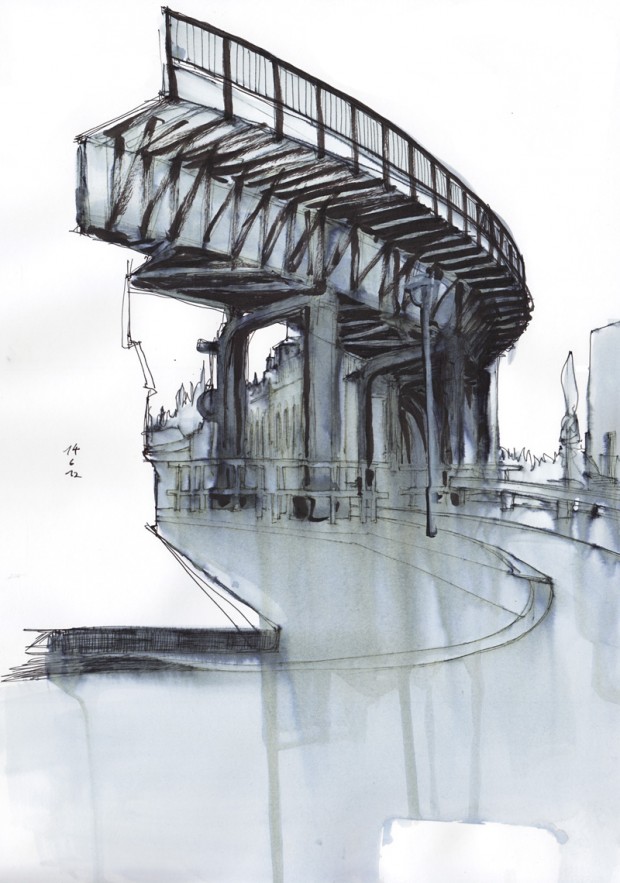 There will be a selection of recent works on show in my studio, both from my last exhibition in Weinheim and from my upcoming show in Frankfurt am Main, which are unlikely to be shown in Berlin elsewhere anytime soon. This is also an opportunity to sit down and browse some of my sketchbooks in a relaxed atmosphere.
Es wird eine Auswahl von Arbeiten aus diesem Jahr zu sehen sein, vor allem Berliner Stadtansichten und Reisezeichnungen, aber auch einige Mitbringsel aus Weinheim. Außerdem ist dies eine Gelegenheit in meinen Skizzenbüchern zu blättern, die normalerweise überhaupt nicht ausgestellt werden.
I'm looking forward to meeting you!
Sunday 21 October 2012
12:00 – 18:00
Oona Leganovic
Weserstr. 18
10247 Berlin